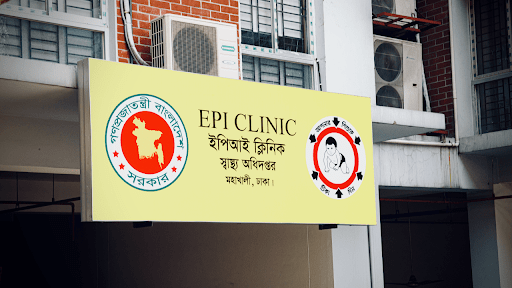 The Coverage Evaluation Survey is an important tool to monitor progress and detect weaknesses of the national Expanded Programme on Immunisation of Bangladesh. It is an evidence-based appraisal, based on a representative sample of household surveys, mainly quantitative. 
The data from the Coverage Evaluation Survey (CES) are collected through interviews with mothers/caretakers visiting households, in combination with Focus Group Discussions and In-depth Interviews. The CES 2019 included 79 survey units (64 districts, 12 CC, 3 slums), conducting in total more than 183,000 survey interviews in almost 6,000 randomly selected villages. The covered households counted a little more than  40,000  children in the age group 12-23 months.1 
One of the objectives of CES 2019 was assessing childhood vaccination coverage among 12-23 months old children under routine EPI, collecting separate data for all routine vaccine doses received, i.e. BCG, Penta1-3, OPV1-3, PCV1-3, MR1, and MR2 among 24-36 months age group. Coverage rates for TT vaccination, TT5, and Vitamin A, were also evaluated. Special attention was paid to dropout rates and quality (invalid doses, availability of vaccination cards, reasons for no or partial vaccination), trends in vaccination coverage and dropout rates at national, divisional, city corporation, and district levels.
The findings indicate that EPI made significant progress, starting in 1979, gaining momentum from a 2.0% valid full coverage rate U1 in 1984 to 84% in 2019. Despite its tremendous success, EPI could not yet achieve its national coverage target of 95% set by its own. Barisal, scoring 92%, is the only division achieving the district target of 90%, along with 8 out of 64 districts. Khagrachari district scores the lowest rate, i.e. 65%. The rural-urban analysis shows that rural children (85%) were more likely to receive valid doses than their urban counterparts (79%).
CES concludes that sustaining high coverage rates is a challenging task, demanding special attention from EPI. It recommends developing equity-focused strategies, tracking and vaccination of dropout and left-out children in low-performing areas, refreshment training to minimise invalid doses and improve digital monitoring. 
References
Bangladesh EPI Coverage Evaluation Survey 2019, Expanded Programme on Immunisation (2019). Directorate General of Health Services (DGHS). page 10-11, Chapter 2 Methodology. Available from:

https://old.dghs.gov.bd/images/docs/vpr/Coverage_Evaluation_Survey_2019.pdf