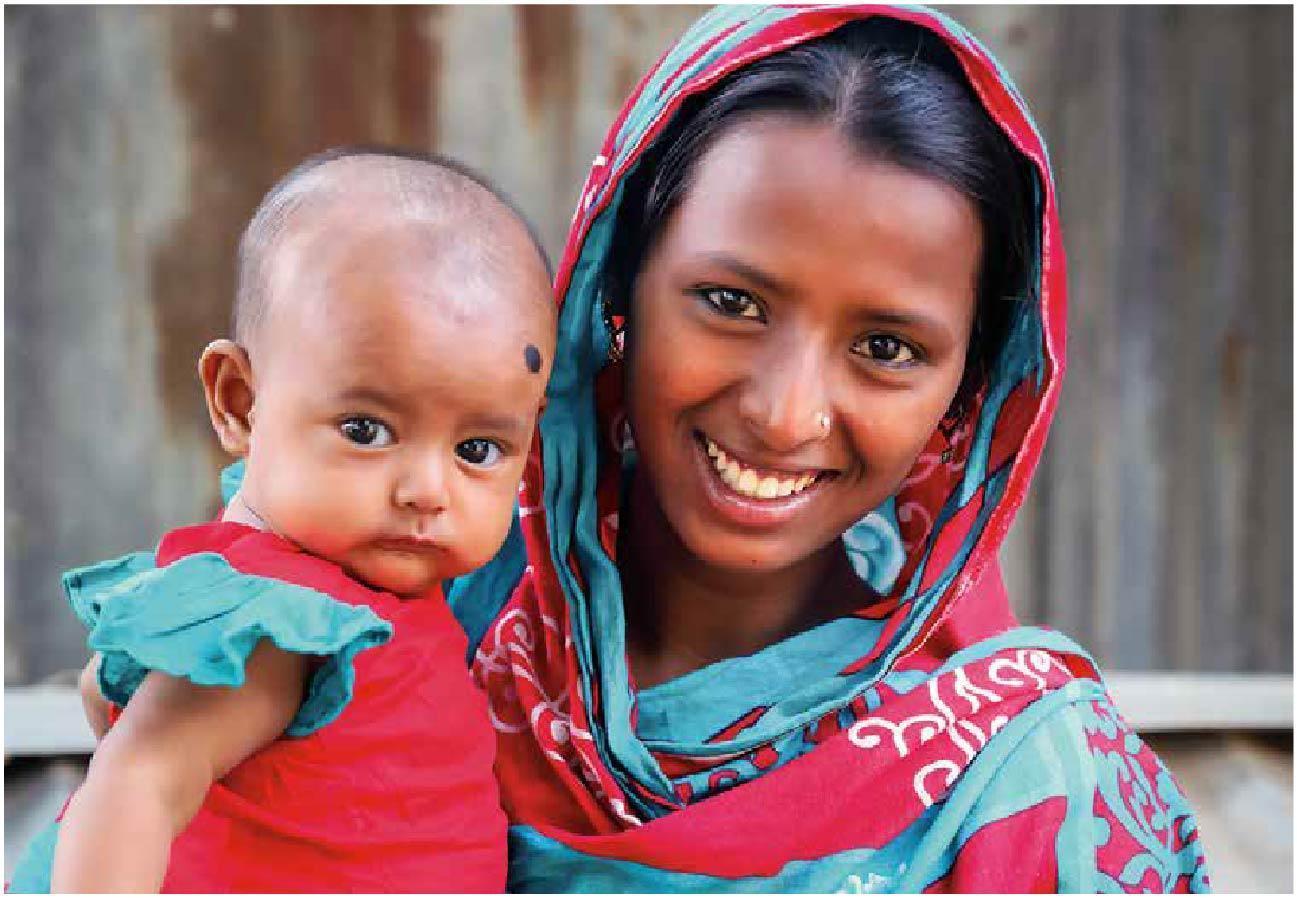 Compared to many countries in the world, 82 percent of children in Bangladesh are vaccinated before the age of two. In some cases the vaccination rate is 99 percent. One of the successes is the Expanded Program of Immunization or EPI. Before the introduction of the EPI, about 2.5 million children died each year from six diseases in Bangladesh. It found that children under the age of five were at the highest risk of disease and death, with one-third of deaths due to diarrheal diseases, one-third to six preventable diseases, and the remaining one-third to other diseases. Among them, the mortality rate of children under one year was very high.
Children were vaccinated against six diseases. The list of diseases included: tuberculosis, diphtheria, whooping cough, smallpox, polio and measles. Currently 10 types of vaccination are given in the country. All children between zero and two years of age. According to the DGHS, vaccination coverage has increased significantly since 2001. In 2001, 52 percent of 12-month-old children were immunized. In 2019, this rate increased to 83.9 percent (Source Coverage Evaluation Survey 2019).
Some of the diseases for which vaccines were used are no longer available now such as polio. In 2014, Bangladesh was declared a polio-free country by the regional certification committee of WHO South Asia Region. EPI was initially administered only in hospitals but has since been gradually extended to outreach centers, thereby solving the main challenge of EPI in scaling up vaccination coverage.
Health department officials divide each union into eight sub-blocks in three wards. That is, each union has 24 sub-blocks. A temporary vaccination center is set up in each block involving local people. That is basically known as Outreach Center. Besides, there are vaccination centers in Upazila Hospital, District and Sadar Hospital and Medical College Hospital. All these are helping to extend the vaccination programme. Relentless efforts of the government, field level efforts of volunteers and day by day expanding the scope of EPI along with many other foreign organizations are behind this success.
The government as well as the local people have not stopped trying to remove the misconceptions of the people about vaccination. Increased immunization coverage, mass vaccination campaigns and introduction of new vaccines have increased vaccine use. Also, public alertness regarding vaccine safety has increased as a result of increased awareness and access to information through the electronic media. Health-care providers have become highly vigilant on vaccine safety.
Bangladesh has gained an international reputation for providing vaccinations. In recognition of this success, the Global Alliance for Vaccines and Immunization (GAVI) awarded Bangladesh Prime Minister Sheikh Hasina as a 'Vaccine Hero' in 2019. Earlier, Bangladesh won the 'Gavi Best Performance' award in 2009 and 2012. Despite all, a large number of infants do not receive a full course of even basic vaccines, and many more miss out on newer vaccines making them vulnerable to future outbreaks of vaccine-preventable diseases each year. Gaps and inequalities in immunization coverage exist within countries for many reasons.
According to DHS surveys conducted on the children who were 12–23 months, back in 2017–2018 and in 2014. Both the DHS survey showed that the status of vaccination coverage differed significantly by place of residence, division, household wealth quintile, birth order, education of mother, education of father, exposure of mother to mass media, all four ANC visits, place of delivery, and postnatal health care visit within two months. However, with higher levels of parental education, we observed higher levels.