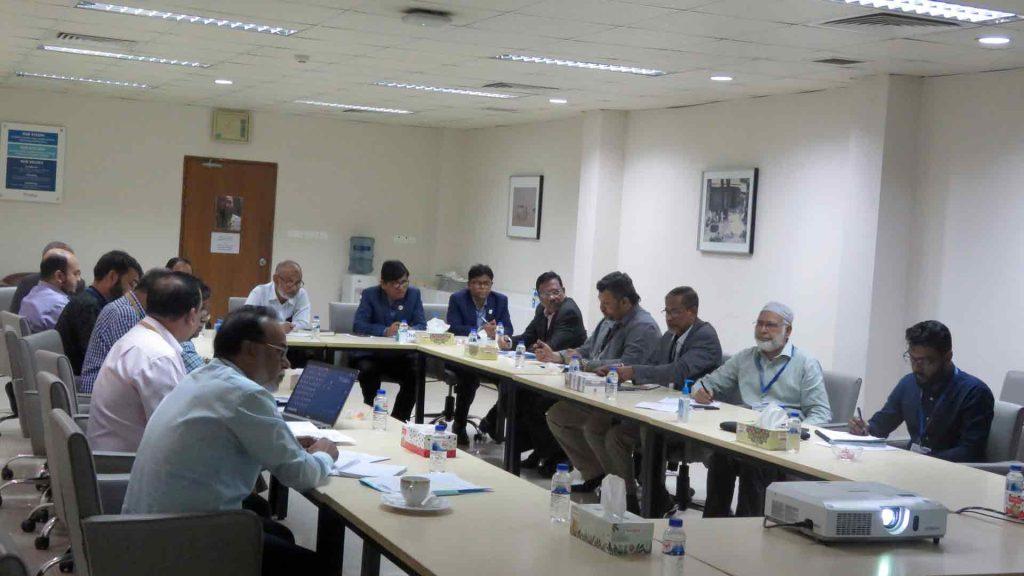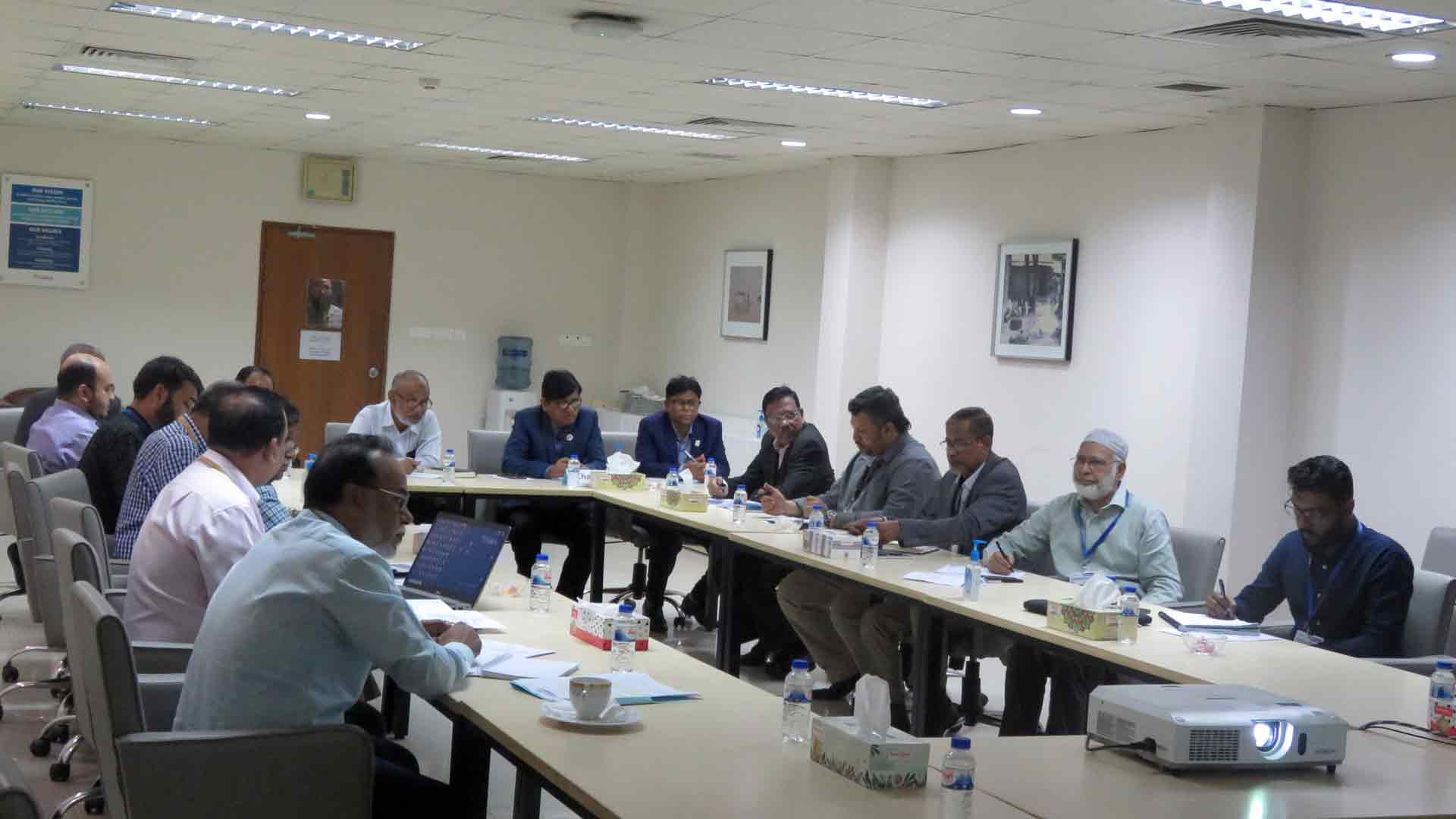 The Country Learning Hub for Immunisation Equity in Bangladesh, a collaboration between Gavi, the Vaccine Alliance, icddr,b, Jhpiego, and RedOrange Communications; has formed a Monitoring Committee chaired by the Additional Secretary of the Health Services Division, Ministry of Health & Family Welfare. The committee includes representatives from WHO, UNICEF, PATH Bangladesh, and USAID, among others. The initiative encourages stakeholders to share, connect, communicate and exchange knowledge to improve immunisation rates.
The first Monitoring Committee Meeting of Country Learning Hub Bangladesh was held on Feb 2023 at the icddr,b office. Discussions centred on what steps to take on zero dose immunisation and plans to participate in the Inter-agency Coordination Committee (ICC), Scientific and Technical Sub-Committee (STSC), National Immunisation Technical Advisory Group (NITAG), and National Committee for Immunisation Practice (NCIP). The next steps in polio eradication were also discussed.
A rapid assessment of zero dose was discussed, with the aim of finding out the prevalence of zero dose in Bangladesh, where they are found and identifying the most effective interventions. The continuous analysis will be done with secondary data and the supply status of vaccines. Vaccine wastage data is being collected and analysed, and a checklist of data properties is prepared. An updated survey questionnaire for data collection has also been developed. DHIS2 data will be used for this study from January 2022 to November 2022.
Communication activities were also discussed. RedOrange Communications has created an online platform, the Country Learning Hub, which includes news and events sections, a resource centre for knowledge products and materials, a research and publication section for publications, an interactive map section for plotting out zero dose and under-immunized data, and a gallery section for media archiving.
A dashboard for knowledge sharing, report sharing, and an interactive map for user-friendly data was discussed. Stakeholders can engage in the dashboard by blogging and commenting style, enabling knowledge sharing. The news, blog, and events sections are integrated, and event registration is available. Resource centre materials will be available for review and approval before member access is granted. Event images will also be available.
Overall, the Country Learning Hub for Immunisation Equity in Bangladesh is forming a collaborative effort among various organisations to ensure all children receive vaccinations or are identified for under-immunisation. The Monitoring Committee aims to improve immunisation rates in Bangladesh by exchanging knowledge, engaging in communication activities, and conducting a rapid assessment on zero dose. The online platform developed under this initiative will enable stakeholders to access news, events, knowledge products and materials, and interactive maps. By implementing these initiatives, the Country Learning Hub in Bangladesh hopes to achieve its objective of improving immunisation rates in the country.