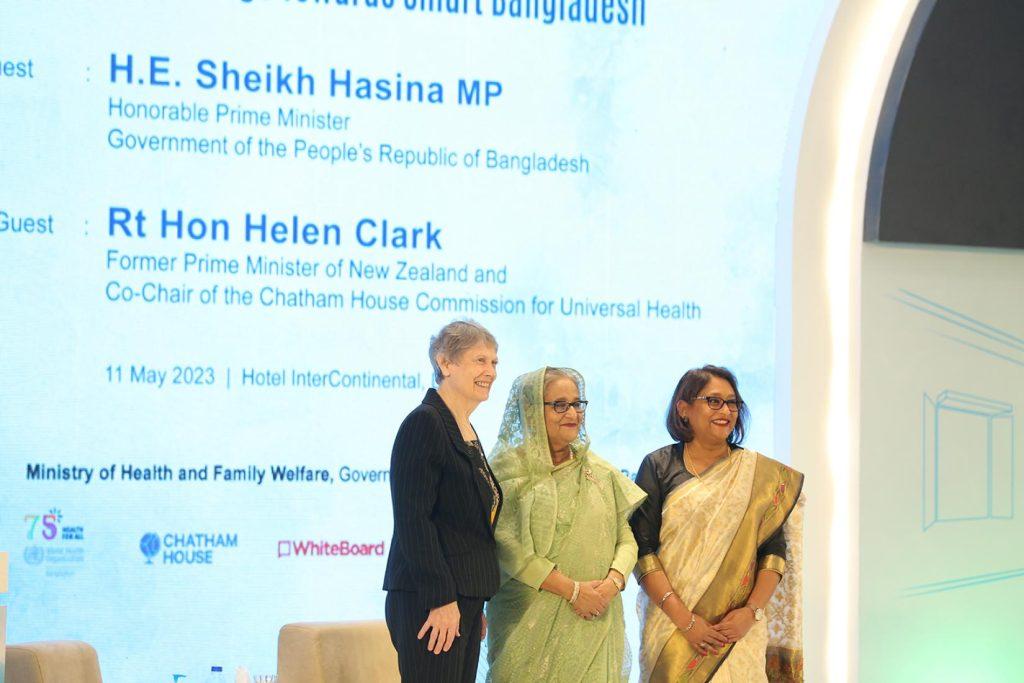 In a resounding display of commitment to achieve Universal Health Coverage (UHC), the Government of Bangladesh has vowed to accelerate its efforts to ensure access to high-quality primary healthcare for all its citizens. This also underlines the country's determination to reduce the number of zero-dose and under-immunised children, promoting immunisation equity as a crucial step towards achieving UHC by 2030. 
The Honorable Prime Minister Sheikh Hasina emphasised her government's support for universal healthcare at the event, 'Accelerating Universal Health Coverage towards Smart Bangladesh' [1]. "Enough funds should be created to support health and nutrition in areas that are not undeveloped or did not make much progress towards health. Since health is the root of all happiness," she said at the event [2]. The Ministry of Health and Family Welfare organised the event with support from national and international organisations such as UNICEF, WHO and the World Bank. Rt. Hon. Helen Clark, the former prime minister of New Zealand and the Chatham House Commission for Universal Health co-chair, was present as the 'Guest of Honour'. 
Bangladesh acknowledges that it has a constitutional obligation of the government to provide necessary healthcare to the entire population. In line with this responsibility, the government plans to take additional measures to accelerate progress towards UHC to achieve its 2030 target. These measures include filling vacant health manpower positions and arranging primary healthcare in the urban area. 
Minister for Health and Family Welfare, Mr. Zahid Maleque, highlighted Bangladesh's globally recognised healthcare delivery network, ranging from community clinics to medical universities. Noteworthy accomplishments include universal coverage of child immunisation, effective management of the COVID-19 pandemic, and successful vaccination campaigns. The government and the participants affirmed that a strong political commitment and technical knowledge are required in health planning and management.
These requirements were addressed during the event in interactive sessions and parallel technical discussions on improving access to affordable and quality primary healthcare and healthcare financing. The discussions contributed to finding solutions to the challenges that hinder universal healthcare implementation. The speakers also reflected on the country's dedication to ensuring immunisation equity and minimising the number of zero-dose and under-immunised children. 
UN Bangladesh. Government commits to accelerate universal health coverage (11 May, 2023). Press release UN Bangladesh. [cited 2023 July 5]. Available from:

https://bangladesh.un.org/en/231096-government-commits-accelerate-universal-health-coverage

 

UNB. PM Hasina urges rich countries to ensure universal healthcare for all (11 May, 2023). The Business Standard. 2023 [cited 2023 July 5]. Available from:

https://www.tbsnews.net/bangladesh/pm-hasina-urges-rich-countries-ensure-universal-healthcare-all-630118